Strict Standards
: Only variables should be assigned by reference in
/home/soluti99/public_html/components/com_k2/k2.php
on line
14
Strict Standards
: Non-static method K2HelperPermissions::setPermissions() should not be called statically in
/home/soluti99/public_html/components/com_k2/k2.php
on line
27
Strict Standards
: Non-static method K2HelperUtilities::getParams() should not be called statically in
/home/soluti99/public_html/components/com_k2/helpers/permissions.php
on line
18
Strict Standards
: Only variables should be assigned by reference in
/home/soluti99/public_html/components/com_k2/helpers/utilities.php
on line
274
Strict Standards
: Only variables should be assigned by reference in
/home/soluti99/public_html/components/com_k2/helpers/permissions.php
on line
18
Strict Standards
: Only variables should be assigned by reference in
/home/soluti99/public_html/components/com_k2/helpers/permissions.php
on line
19
Strict Standards
: Non-static method K2HelperPermissions::checkPermissions() should not be called statically in
/home/soluti99/public_html/components/com_k2/k2.php
on line
28
Strict Standards
: Declaration of K2ControllerItemlist::display() should be compatible with JController::display($cachable = false, $urlparams = false) in
/home/soluti99/public_html/components/com_k2/controllers/itemlist.php
on line
16
Strict Standards
: Only variables should be assigned by reference in
/home/soluti99/public_html/components/com_k2/controllers/itemlist.php
on line
19
Strict Standards
: Only variables should be assigned by reference in
/home/soluti99/public_html/components/com_k2/controllers/itemlist.php
on line
21
Strict Standards
: Only variables should be assigned by reference in
/home/soluti99/public_html/components/com_k2/controllers/itemlist.php
on line
23
Strict Standards
: Only variables should be assigned by reference in
/home/soluti99/public_html/components/com_k2/controllers/itemlist.php
on line
25
Strict Standards
: Only variables should be assigned by reference in
/home/soluti99/public_html/components/com_k2/views/itemlist/view.html.php
on line
19
Deprecated
: Non-static method K2HelperUtilities::getParams() should not be called statically, assuming $this from incompatible context in
/home/soluti99/public_html/components/com_k2/views/itemlist/view.html.php
on line
20
Strict Standards
: Only variables should be assigned by reference in
/home/soluti99/public_html/components/com_k2/helpers/utilities.php
on line
274
Strict Standards
: Only variables should be assigned by reference in
/home/soluti99/public_html/components/com_k2/views/itemlist/view.html.php
on line
20
Strict Standards
: Only variables should be assigned by reference in
/home/soluti99/public_html/components/com_k2/views/itemlist/view.html.php
on line
21
Strict Standards
: Only variables should be assigned by reference in
/home/soluti99/public_html/components/com_k2/views/itemlist/view.html.php
on line
25
Deprecated
: Non-static method K2HelperPermissions::canAddItem() should not be called statically, assuming $this from incompatible context in
/home/soluti99/public_html/components/com_k2/views/itemlist/view.html.php
on line
28
Strict Standards
: Only variables should be assigned by reference in
/home/soluti99/public_html/components/com_k2/helpers/permissions.php
on line
184
Deprecated
: Non-static method K2Permissions::getInstance() should not be called statically, assuming $this from incompatible context in
/home/soluti99/public_html/components/com_k2/helpers/permissions.php
on line
185
Strict Standards
: Only variables should be assigned by reference in
/home/soluti99/public_html/components/com_k2/helpers/permissions.php
on line
192
Strict Standards
: Only variables should be assigned by reference in
/home/soluti99/public_html/components/com_k2/views/itemlist/view.html.php
on line
148
Strict Standards
: Only variables should be assigned by reference in
/home/soluti99/public_html/components/com_k2/models/itemlist.php
on line
666
Deprecated
: Non-static method K2HelperUtilities::getAvatar() should not be called statically, assuming $this from incompatible context in
/home/soluti99/public_html/components/com_k2/views/itemlist/view.html.php
on line
159
Strict Standards
: Only variables should be assigned by reference in
/home/soluti99/public_html/components/com_k2/helpers/utilities.php
on line
20
Deprecated
: Non-static method K2HelperUtilities::getParams() should not be called statically, assuming $this from incompatible context in
/home/soluti99/public_html/components/com_k2/helpers/utilities.php
on line
21
Strict Standards
: Only variables should be assigned by reference in
/home/soluti99/public_html/components/com_k2/helpers/utilities.php
on line
274
Strict Standards
: Only variables should be assigned by reference in
/home/soluti99/public_html/components/com_k2/helpers/utilities.php
on line
21
Strict Standards
: Only variables should be assigned by reference in
/home/soluti99/public_html/components/com_k2/helpers/utilities.php
on line
53
Strict Standards
: Only variables should be assigned by reference in
/home/soluti99/public_html/components/com_k2/models/item.php
on line
1227
Warning
: Creating default object from empty value in
/home/soluti99/public_html/components/com_k2/views/itemlist/view.html.php
on line
162
Strict Standards
: Only variables should be assigned by reference in
/home/soluti99/public_html/components/com_k2/views/itemlist/view.html.php
on line
164
Strict Standards
: Only variables should be assigned by reference in
/home/soluti99/public_html/components/com_k2/views/itemlist/view.html.php
on line
171
Strict Standards
: Only variables should be assigned by reference in
/home/soluti99/public_html/components/com_k2/models/itemlist.php
on line
21
Strict Standards
: Only variables should be assigned by reference in
/home/soluti99/public_html/components/com_k2/models/itemlist.php
on line
23
Deprecated
: Non-static method K2HelperUtilities::getParams() should not be called statically, assuming $this from incompatible context in
/home/soluti99/public_html/components/com_k2/models/itemlist.php
on line
24
Strict Standards
: Only variables should be assigned by reference in
/home/soluti99/public_html/components/com_k2/helpers/utilities.php
on line
274
Strict Standards
: Only variables should be assigned by reference in
/home/soluti99/public_html/components/com_k2/models/itemlist.php
on line
24
Strict Standards
: Only variables should be assigned by reference in
/home/soluti99/public_html/components/com_k2/models/itemlist.php
on line
31
Strict Standards
: Only variables should be assigned by reference in
/home/soluti99/public_html/components/com_k2/models/itemlist.php
on line
66
Strict Standards
: Only variables should be assigned by reference in
/home/soluti99/public_html/components/com_k2/models/itemlist.php
on line
301
Strict Standards
: Only variables should be assigned by reference in
/home/soluti99/public_html/components/com_k2/models/itemlist.php
on line
303
Deprecated
: Non-static method K2HelperUtilities::getParams() should not be called statically, assuming $this from incompatible context in
/home/soluti99/public_html/components/com_k2/models/itemlist.php
on line
304
Strict Standards
: Only variables should be assigned by reference in
/home/soluti99/public_html/components/com_k2/helpers/utilities.php
on line
274
Strict Standards
: Only variables should be assigned by reference in
/home/soluti99/public_html/components/com_k2/models/itemlist.php
on line
304
Strict Standards
: Only variables should be assigned by reference in
/home/soluti99/public_html/components/com_k2/models/itemlist.php
on line
310
Strict Standards
: Only variables should be assigned by reference in
/home/soluti99/public_html/components/com_k2/models/itemlist.php
on line
333
Strict Standards
: Only variables should be assigned by reference in
/home/soluti99/public_html/components/com_k2/views/itemlist/view.html.php
on line
289
Strict Standards
: Only variables should be assigned by reference in
/home/soluti99/public_html/components/com_k2/views/itemlist/view.html.php
on line
290
Strict Standards
: Only variables should be assigned by reference in
/home/soluti99/public_html/components/com_k2/views/itemlist/view.html.php
on line
291
Strict Standards
: Only variables should be assigned by reference in
/home/soluti99/public_html/components/com_k2/views/itemlist/view.html.php
on line
338
Deprecated
: Non-static method JSite::getMenu() should not be called statically, assuming $this from incompatible context in
/home/soluti99/public_html/components/com_k2/views/itemlist/view.html.php
on line
339
Deprecated
: Non-static method JApplication::getMenu() should not be called statically, assuming $this from incompatible context in
/home/soluti99/public_html/includes/application.php
on line
536
Strict Standards
: Only variables should be assigned by reference in
/home/soluti99/public_html/components/com_k2/views/itemlist/view.html.php
on line
339
Strict Standards
: Only variables should be assigned by reference in
/home/soluti99/public_html/components/com_k2/views/itemlist/view.html.php
on line
407
Strict Standards
: Only variables should be assigned by reference in
/home/soluti99/public_html/components/com_k2/views/itemlist/view.html.php
on line
433
Deprecated
: Non-static method JSite::getMenu() should not be called statically, assuming $this from incompatible context in
/home/soluti99/public_html/components/com_k2/views/itemlist/view.html.php
on line
434
Deprecated
: Non-static method JApplication::getMenu() should not be called statically, assuming $this from incompatible context in
/home/soluti99/public_html/includes/application.php
on line
536
Strict Standards
: Only variables should be assigned by reference in
/home/soluti99/public_html/components/com_k2/views/itemlist/view.html.php
on line
434
Strict Standards
: Only variables should be assigned by reference in
/home/soluti99/public_html/components/com_k2/templates/default/user.php
on line
14
Probiotic America - Probiotics And Prebiotics Advice Made Easy To Understand 6370
Probiotic America - For Updated Know-how About Probiotics, This Post Is Where It's At 9459
<br />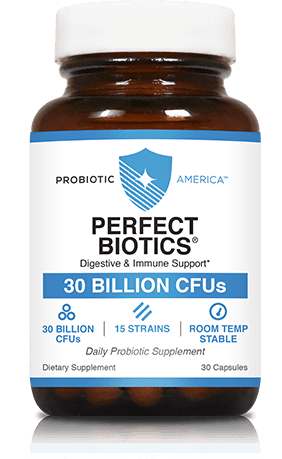 <br />
probiotic america reviews
<br />
People take a look at boxes and cans of food daily to view what probiotics and prebiotics they are going to get. Sadly, these same people forget to understand what exactly they are considering because of smoke and mirrors on labeling, thus failing to give their body what it needs. The subsequent article comes complete full of strategies for having the most advantages of probiotic and prebiotics.
<br />
Maximize the effectiveness of your workouts and enhance your physique if you take probiotics. Your body needs appropriate nutrition to both recover from workouts but in addition fire up the metabolism you need to reduce weight and build lean tissue.
<br />
There exists a process for your body to perform prior to deciding to enjoy the outcomes of probiotics. This makes it important to understand the advantages of each, in addition to how they work along with others. For example, calcium makes it harder for the body to absorb iron. So, tend not to drink or eat dairy foods or take a calcium supplement or antacid within thirty minutes of taking an iron supplement.
<br />
Fatty supplements have to be taken with a meal. probiotics K, A and E are among those probiotics that must be taken with food. Absorption is a lot more effective if the food has a certain amount of fat.
<br />
Often people experience aches not understanding why. Before you worry excessive, try adding probiotics to the diet. Omega-3 fatty acid and probiotic e antioxidant are awesome ways to help your muscles out simply because they can soften them when they're strained or taut.
<br />
Should you be past the menopause stage in life, avoid taking prenatal probiotics. Many ladies that aren't pregnant take prenatal probiotics to aid grow out their nails and hair. Although probiotics are good for you, after menopause you may not need just as much iron.
<br />
We may choose to eat as healthy since we can but it's hard on a budget. But, a sensible way to get thing healthier things you want into our bodies is through the help of nutritional supplements. These things are not all that expensive, and a few people say they think healthier if you take them regularly.
<br />
It's not uncommon for many people wish to eat foods which have the ideal nutrients inside them, but many of those forms of foods an be costly. Consuming nutritional probiotics which can be healthy could make you feel significantly better.
<br />
There is not any reason for using prenatal probiotics if past menopause. Sometimes, women will take these probiotics to make their nails and hair grow longer. Even though this is not normally problematic, they include higher amounts of iron than needed for ladies who are post-menopausal.
<br />
Using the economy as it is, lots of people are planning to quick, cheap and take out to acquire them by, and losing out on valuable nutrients during this process. Try grabbing some essential supplements to enhance your defenses against colds as well as to help your body to enhance fat reducing.
<br />
Since today it is much easier to enjoy cheap junk food due to poor economy, many individuals fail to have the proper prebiotics and probiotics our bodies requires daily. Purchase some probiotics to help you help your system focus on the entire process of converting fat into energy.
<br />
With this downward economy, it's an easy task to ignore our health and instantly eat fastfood devoid of important prebiotics and probiotics you need. Ensure you take the right probiotics daily to feel great, and fend off any potential colds whilst keeping your whole body in optimum health.
<br />
probiotic america
<br />
Take calcium carbonate with food. You may take calcium citrate without eating anything, but not calcium carbonate. Your body cannot properly absorb this nutrient without food.
<br />
When your body is starved of certain nutrients, for example omega-3 fatty acids, probiotic D, and magnesium, it may affect your mental well-being. Everyone raves about Omega-3, and it makes sense. It will help support brain health insurance and other bodily processes. Magnesium is perfect for assisting you to relax.
<br />
Your doctor will be able to come up with a recommendation on what you will suit you best. Read online to discover which supplements are already tested to be the greatest. The FDA will not regulate nutritional probiotics, so they cannot help. Which means you must research them on your own.
<br />
Did you realize that for those who have a diet without lots of magnesium, probiotic D, and omega-3 fatty acids can make you more depressed? Omega-3 is one thing which is popular, and there are a variety of good reason as to the reasons. Omega-3 essential fatty acids boost brain health. We have to understand that magnesium is really a stress reliever.
<br />
Flax seed oil and turmeric are necessary nutrient elements to take into account for daily use. These both help in reducing sickness and lower inflammation. Your joints, in addition to your heart and brain, will benefit by flax seed oil supplements.
<br />
If you're currently nursing or pregnant, don't take probiotics without speaking to your personal doctor first. It may look like nothing, but those probiotics can impact a pregnancy. Being on the safe side of not harming your baby, take the time to talk to your physician before ingesting any probiotic.
<br />
Getting nutrients from supplements is equally as beneficial as getting them through food. Though you may not get everything from the supplement, it will likely be effective and offer the same rewards. That's why it's essential for taking a superior quality multiprobiotic each day.
<br />
If you've dealt with a heart attack previously and get been informed you have coronary cardiovascular disease, you can utilize probiotic E since it will help to reduce a heart attack chance. You could add probiotic e antioxidant by eating nuts or seeds, but check with your medical professional to discover what is recommended especially for your situation.
<br />
When you don't seem like you will be in your best, supplements may help, but carbohydrates could also improve your mood. Carbs help the body generate a chemical called serotonin, helping to make your mood more positive. So have some carbs!
<br />
Would you get angry easily? Begin to take zinc, probiotic C, and probiotic E to maintain an alert brain and calm nerves. Stress is usually because of a absence of probiotics.
<br />
Are you currently often too busy to help make balanced meals on your own? probiotics might be a wonderful way to feel good. Utilize the advice from the above article to ensure that you select the proper supplement.
<br />
https://www.smore.com/x30x5-perfect-biotics-but-does-it-work
<br />