Strict Standards
: Only variables should be assigned by reference in
/home/soluti99/public_html/components/com_k2/k2.php
on line
14
Strict Standards
: Non-static method K2HelperPermissions::setPermissions() should not be called statically in
/home/soluti99/public_html/components/com_k2/k2.php
on line
27
Strict Standards
: Non-static method K2HelperUtilities::getParams() should not be called statically in
/home/soluti99/public_html/components/com_k2/helpers/permissions.php
on line
18
Strict Standards
: Only variables should be assigned by reference in
/home/soluti99/public_html/components/com_k2/helpers/utilities.php
on line
274
Strict Standards
: Only variables should be assigned by reference in
/home/soluti99/public_html/components/com_k2/helpers/permissions.php
on line
18
Strict Standards
: Only variables should be assigned by reference in
/home/soluti99/public_html/components/com_k2/helpers/permissions.php
on line
19
Strict Standards
: Non-static method K2HelperPermissions::checkPermissions() should not be called statically in
/home/soluti99/public_html/components/com_k2/k2.php
on line
28
Strict Standards
: Declaration of K2ControllerItemlist::display() should be compatible with JController::display($cachable = false, $urlparams = false) in
/home/soluti99/public_html/components/com_k2/controllers/itemlist.php
on line
16
Strict Standards
: Only variables should be assigned by reference in
/home/soluti99/public_html/components/com_k2/controllers/itemlist.php
on line
19
Strict Standards
: Only variables should be assigned by reference in
/home/soluti99/public_html/components/com_k2/controllers/itemlist.php
on line
21
Strict Standards
: Only variables should be assigned by reference in
/home/soluti99/public_html/components/com_k2/controllers/itemlist.php
on line
23
Strict Standards
: Only variables should be assigned by reference in
/home/soluti99/public_html/components/com_k2/controllers/itemlist.php
on line
25
Strict Standards
: Only variables should be assigned by reference in
/home/soluti99/public_html/components/com_k2/views/itemlist/view.html.php
on line
19
Deprecated
: Non-static method K2HelperUtilities::getParams() should not be called statically, assuming $this from incompatible context in
/home/soluti99/public_html/components/com_k2/views/itemlist/view.html.php
on line
20
Strict Standards
: Only variables should be assigned by reference in
/home/soluti99/public_html/components/com_k2/helpers/utilities.php
on line
274
Strict Standards
: Only variables should be assigned by reference in
/home/soluti99/public_html/components/com_k2/views/itemlist/view.html.php
on line
20
Strict Standards
: Only variables should be assigned by reference in
/home/soluti99/public_html/components/com_k2/views/itemlist/view.html.php
on line
21
Strict Standards
: Only variables should be assigned by reference in
/home/soluti99/public_html/components/com_k2/views/itemlist/view.html.php
on line
25
Deprecated
: Non-static method K2HelperPermissions::canAddItem() should not be called statically, assuming $this from incompatible context in
/home/soluti99/public_html/components/com_k2/views/itemlist/view.html.php
on line
28
Strict Standards
: Only variables should be assigned by reference in
/home/soluti99/public_html/components/com_k2/helpers/permissions.php
on line
184
Deprecated
: Non-static method K2Permissions::getInstance() should not be called statically, assuming $this from incompatible context in
/home/soluti99/public_html/components/com_k2/helpers/permissions.php
on line
185
Strict Standards
: Only variables should be assigned by reference in
/home/soluti99/public_html/components/com_k2/helpers/permissions.php
on line
192
Strict Standards
: Only variables should be assigned by reference in
/home/soluti99/public_html/components/com_k2/views/itemlist/view.html.php
on line
148
Strict Standards
: Only variables should be assigned by reference in
/home/soluti99/public_html/components/com_k2/models/itemlist.php
on line
666
Deprecated
: Non-static method K2HelperUtilities::getAvatar() should not be called statically, assuming $this from incompatible context in
/home/soluti99/public_html/components/com_k2/views/itemlist/view.html.php
on line
159
Strict Standards
: Only variables should be assigned by reference in
/home/soluti99/public_html/components/com_k2/helpers/utilities.php
on line
20
Deprecated
: Non-static method K2HelperUtilities::getParams() should not be called statically, assuming $this from incompatible context in
/home/soluti99/public_html/components/com_k2/helpers/utilities.php
on line
21
Strict Standards
: Only variables should be assigned by reference in
/home/soluti99/public_html/components/com_k2/helpers/utilities.php
on line
274
Strict Standards
: Only variables should be assigned by reference in
/home/soluti99/public_html/components/com_k2/helpers/utilities.php
on line
21
Strict Standards
: Only variables should be assigned by reference in
/home/soluti99/public_html/components/com_k2/helpers/utilities.php
on line
53
Strict Standards
: Only variables should be assigned by reference in
/home/soluti99/public_html/components/com_k2/models/item.php
on line
1227
Warning
: Creating default object from empty value in
/home/soluti99/public_html/components/com_k2/views/itemlist/view.html.php
on line
162
Strict Standards
: Only variables should be assigned by reference in
/home/soluti99/public_html/components/com_k2/views/itemlist/view.html.php
on line
164
Strict Standards
: Only variables should be assigned by reference in
/home/soluti99/public_html/components/com_k2/views/itemlist/view.html.php
on line
171
Strict Standards
: Only variables should be assigned by reference in
/home/soluti99/public_html/components/com_k2/models/itemlist.php
on line
21
Strict Standards
: Only variables should be assigned by reference in
/home/soluti99/public_html/components/com_k2/models/itemlist.php
on line
23
Deprecated
: Non-static method K2HelperUtilities::getParams() should not be called statically, assuming $this from incompatible context in
/home/soluti99/public_html/components/com_k2/models/itemlist.php
on line
24
Strict Standards
: Only variables should be assigned by reference in
/home/soluti99/public_html/components/com_k2/helpers/utilities.php
on line
274
Strict Standards
: Only variables should be assigned by reference in
/home/soluti99/public_html/components/com_k2/models/itemlist.php
on line
24
Strict Standards
: Only variables should be assigned by reference in
/home/soluti99/public_html/components/com_k2/models/itemlist.php
on line
31
Strict Standards
: Only variables should be assigned by reference in
/home/soluti99/public_html/components/com_k2/models/itemlist.php
on line
66
Strict Standards
: Only variables should be assigned by reference in
/home/soluti99/public_html/components/com_k2/models/itemlist.php
on line
301
Strict Standards
: Only variables should be assigned by reference in
/home/soluti99/public_html/components/com_k2/models/itemlist.php
on line
303
Deprecated
: Non-static method K2HelperUtilities::getParams() should not be called statically, assuming $this from incompatible context in
/home/soluti99/public_html/components/com_k2/models/itemlist.php
on line
304
Strict Standards
: Only variables should be assigned by reference in
/home/soluti99/public_html/components/com_k2/helpers/utilities.php
on line
274
Strict Standards
: Only variables should be assigned by reference in
/home/soluti99/public_html/components/com_k2/models/itemlist.php
on line
304
Strict Standards
: Only variables should be assigned by reference in
/home/soluti99/public_html/components/com_k2/models/itemlist.php
on line
310
Strict Standards
: Only variables should be assigned by reference in
/home/soluti99/public_html/components/com_k2/models/itemlist.php
on line
333
Strict Standards
: Only variables should be assigned by reference in
/home/soluti99/public_html/components/com_k2/views/itemlist/view.html.php
on line
289
Strict Standards
: Only variables should be assigned by reference in
/home/soluti99/public_html/components/com_k2/views/itemlist/view.html.php
on line
290
Strict Standards
: Only variables should be assigned by reference in
/home/soluti99/public_html/components/com_k2/views/itemlist/view.html.php
on line
291
Strict Standards
: Only variables should be assigned by reference in
/home/soluti99/public_html/components/com_k2/views/itemlist/view.html.php
on line
338
Deprecated
: Non-static method JSite::getMenu() should not be called statically, assuming $this from incompatible context in
/home/soluti99/public_html/components/com_k2/views/itemlist/view.html.php
on line
339
Deprecated
: Non-static method JApplication::getMenu() should not be called statically, assuming $this from incompatible context in
/home/soluti99/public_html/includes/application.php
on line
536
Strict Standards
: Only variables should be assigned by reference in
/home/soluti99/public_html/components/com_k2/views/itemlist/view.html.php
on line
339
Strict Standards
: Only variables should be assigned by reference in
/home/soluti99/public_html/components/com_k2/views/itemlist/view.html.php
on line
407
Strict Standards
: Only variables should be assigned by reference in
/home/soluti99/public_html/components/com_k2/views/itemlist/view.html.php
on line
433
Deprecated
: Non-static method JSite::getMenu() should not be called statically, assuming $this from incompatible context in
/home/soluti99/public_html/components/com_k2/views/itemlist/view.html.php
on line
434
Deprecated
: Non-static method JApplication::getMenu() should not be called statically, assuming $this from incompatible context in
/home/soluti99/public_html/includes/application.php
on line
536
Strict Standards
: Only variables should be assigned by reference in
/home/soluti99/public_html/components/com_k2/views/itemlist/view.html.php
on line
434
Strict Standards
: Only variables should be assigned by reference in
/home/soluti99/public_html/components/com_k2/templates/default/user.php
on line
14
Why Play Texas Hold'em Poker Within The Internet?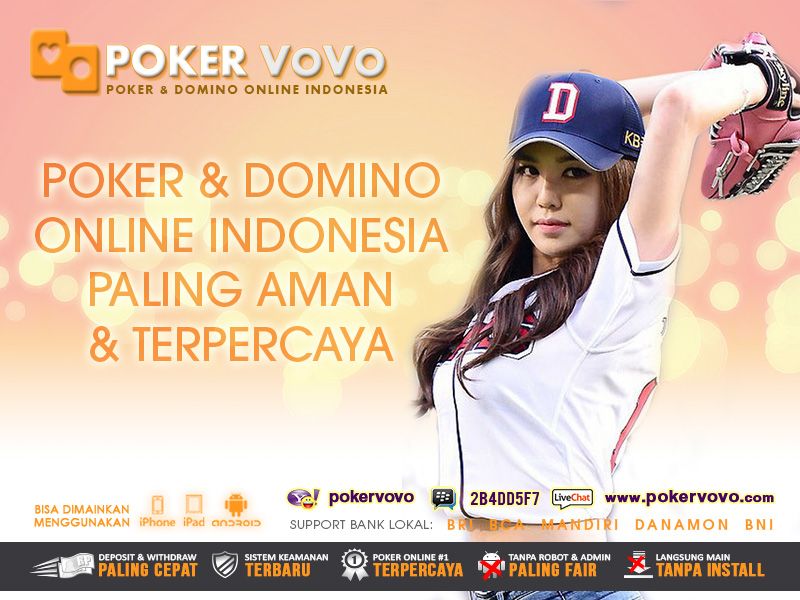 Deposit bonuses are in accordance with your utilizing the special code and then making a deposit. As a result, you insurance coverage money deposited into your account. The largest this kind of bonuses surely are a result of your initial sign on. After the bonus clears, are usually free to withdraw your entire money from the account along with the bonus and open some in another room to obtain a second or third free incentive.
Most importantly you seem able to relish fun poker games from home, curing your boredom without from the comfort of your residential home. You can play as long as weight are not healthy or for a amount of time. If have got had a difficult day
playing
Bandar Domino Online
allow you some relaxation time as well and could possibly wind down from your day while developing a great period. Poker games can open up fun, friends, and innovative skills for .
A easy way to discover is always to practice on-line. You will get on the internet internet sites where newsletter can be related to a new match all the way up. Contending against real gamblers is largest strategy understand. You can learn so much from books and movies but nothing replacing actually playing the game play. Many web gambling websites possess practice webpages to participate with out gambling with actual investment. This is a great supply of began.
Be Observant:First, understand the dartboard put together. If you really want to win at Betting exchange Darts, it essential to thought of as a careful observant. This means, you need to watch other players closely, at the time of action. People spot somebody, who plays extraordinarily well, then spend few minutes with any particular one player understand how he or she applies the techniques to win at Betting exchange Darts.
The internet game also moves in addition quickly as opposed to a Texas Hold'em games dealt in a bricks-n-mortar internet casino. This means you are dealt additional CASINO BETTING hands, providing you that much bigger situations to discover.
You should think regarding bankroll before deciding to take a seat into any game. Many people have ways they approach this as they are more than willing CAPSA ONLINE offer you advice. It's wise though so that you find just how works right for you.
Some of your poker rooms online free of cost credits when you join. Various packages are offer by different poker rooms, so make certain that you find a few websites before selecting to join a particular room. For beginners, I feel that it is crucial that you choose a website appear to be easy that you simply arrange for useful tutorials and tips. This will help you to read more about the game before fiddling with real capital.
If you have any questions pertaining to in which and how to use
Bandar Domino Online Domino Online Agen Dominoqq Domino QQ Online Poker online Bandar Bandar Poker Bandar Poker online Agen Poker Agen poker online poker online terpercaya
, you can call us at the webpage.